Reiki Healing




Reiki revitalizes your life force and balances the energies within your body. The natural healing energy flows in powerful and concentrated form through the hands of the Reiki practitioner. The laying on of the hands directs the healing energy into the body of the receiver. It may relieve pains and acute symptoms very quickly. Reiki balances the energy in the body, helping you to let go, relax, and reduce stress.



Chakra Balancing Treatments




The word Chakra in Sanskrit translates to wheel or disc. The Chakras are the energy centers of the body, these centers receive, assimilate and expresses life force energy.
When we are stressed it causes an unbalance in our body.
With a Chakra Balancing session the Chakra centers are cleansed, aligned and balance.

Aromatherapy is a natural health tool that utilizes pure essential oils to help enhance or put a person in a specific state of being. These scents are initiate responses within the mind and body when breathed in or applied to the skin correctly.



Sound Therapy




Healing with Sound Therapy has many benefits to align, Clear and remove blockages, bring about balance and harmony to the body, mind and spirit.
Getting Pampered has never felt so Good! Book your appointment today your healing awaits you.
Gift Certificates are available.

Our Healing Sessions by Appointment:
1/2 hr $40, 1 hr $65.00 & up
DNA /Theta Healing Sessions-
1 hr $85.00
Wellness Consultations -$80.00
Travel fee $20

#83802

Powered by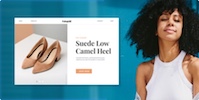 Create your own unique website with customizable templates.